Regular price
$55.00
Sale price
$29.95
Unit price
per
Sale
Sold out
Can't keep your lighter lit on a cold, windy day?

Dragon's Breath™ lighter will provide you with the reliability you need to get a fire going even under the direst of conditions!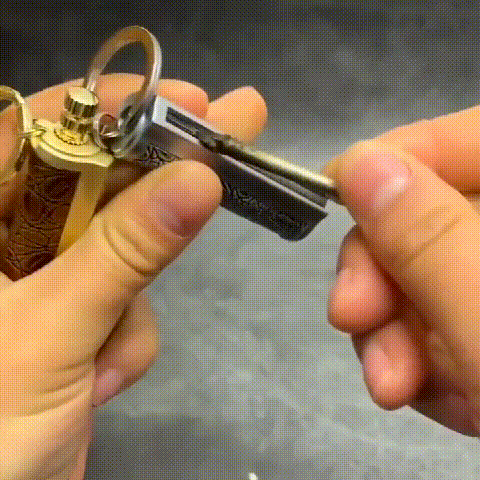 The last lighter you'll ever need.
⚪ Water & wind resistant
⚪ 3x more power than normal lighters
⚪ Heirloom design from World War I
⚪ Compact And Convenient To Use
Each striking rod is fitted with a flammable cotton core that can be ignited up to 10,000 times and works even after being submerged in water.
The masterfully crafted leather is embossed directly onto the holster, making it beautiful and almost indestructible.
Product Specifications:
Material: 

Metal

Net Weight: 40g

Size: 

63*18*16 mm
*Warning and Disclaimers:
Take caution when handling the lighter. The fire cannot be put out by shaking the rod or blowing on it. It can only be put out by placing the rod back into the holster. Kerosene not included due to shipping laws & regulations.
View full details